3 min read
Advantages of Joining a Country Club for Fall Golf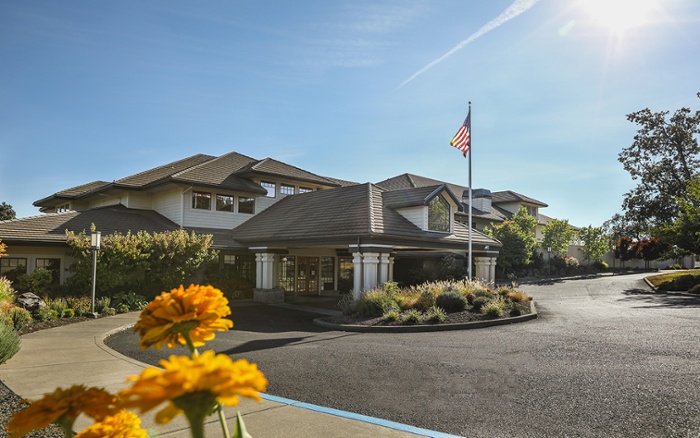 Wish you had enjoyed a few more days of summer fun this year? Don't lament. You can extend the "good times season" by joining a country club in the fall. There are some distinct advantages that make this a great time of year to reward yourself with a membership. The first big plus is the chance to play fall golf.
Golf Without Crowds
Even in the summer months, a country club membership dramatically reduces the hassle of trying to get a tee time or play through on an overcrowded course. The benefits of membership are even better when the weather gets crisper. As a member you enjoy the luxury of picking the day when the weather is acceptable to you. Plus, the fall colors add a dramatic feel to any round.
Both the 18-hole Rogue Course and the 9-hole Oaks Course at Rogue Valley Country Club in Medford, Oregon are available for play late into the year. As an added perk, a Social Membership to Rogue Valley Country Club (which generally doesn't include golf) allows you to play the Oaks Course once a month between November and March (subject to greens fees). Also, the Oaks Membership (which covers golfing that course anytime) allows members to play the Rogue Course once a month between November and March as well (subject to greens fees).
Stay Active All Fall and Winter
Joining a country club in the fall can also help you keep up your health and fitness routine. With access to state-of-the-art equipment and personal trainers through the Fitness Center, Rogue Valley Country Club members don't see their activity levels drop off when the temperatures dip down. It's a great way to get a jump-start on counteracting holiday feasting and the inevitable new year's resolution to stay in shape.
If you're into racquet sports and don't like to be beholden to the weather to get your playing in, then consider a country club that offers indoor courts. The Sports Center at Rogue Valley Country Club has four premium indoor tennis courts, which can also accommodate pickleball games. You can take private or group lessons, participate in tournaments and social mixers, or just hit off the ball machine for a quick workout. Rain your shine, your swing can stay in tip-top form.
Fill Your Calendar with Fun
Rogue Valley Country Club members like to stay social and keep connecting with friends even when it's a bit cooler outside. That's why there are extra opportunities added to the social calendar in the fall—like the weekly Family Nights held each Thursday evening from October through April. There are crafts for the kids and games to play, plus kids get to enjoy the Chef's Kid Special for free at dinner.
Rogue Valley Country Club also hosts Trivia Tuesdays on the 1st and 3rd Tuesdays of each month, a monthly wine tasting event, and live music on the 3rd Saturday of each month. With so many ways to brighten your days, you won't feel like you have to hibernate to make it through the winter months.
Comfort Food
A great meal can warm both your body and soul when the weather is right for it. Rogue Valley Country Club's chefs source ingredients locally so fall is a great time to join and enjoy the harvest prepared freshly just for you. There are several dining options available both indoors and outdoors, so you can decide where the perfect setting is for you on a meal-by-meal basis.
Don't think that you missed another year of fun because you didn't join a country club last spring. Now is the time to act because the right club is built for delivering members a wonderful experience any day all year round.