DINING WITH A VIEW
Enjoy a culinary experience unlike any in the Rogue Valley.
Enjoy a culinary experience unlike any in the Rogue Valley. Our expert chefs design dishes around local, fresh ingredients. The menu is curated to suit our vibrant social scene, stunning mountain views, and family-centric culture. Enjoy the best local and international wines on our Captain's List. Rogue Valley Country Club is ideal for entertaining guests, Sunday Brunch with the family, lunch with friends, multi-course romantic dinners, and celebrating life's special occasions.
EIGHT UNIQUE DINING OUTLETS TO FIT EVERY OCCASION:
Indoor Dining venues:
Crest
Grille
Egan's Pub
Chandler Egan
Jackson Library

Outdoor Dining venues:
West Terrace
Sports Center Café
Golf Course Snack Shack


DRESS CODE:
The dress code for dining is country club casual. Denim is permitted, collared shirts are required. Athletic wear is only permitted in the Sports Center Café and Egan's Pub.
To see more dress code details, click here.
For more information on our restaurant, please call 541-772-5965, or email us at reception@rvcc.com.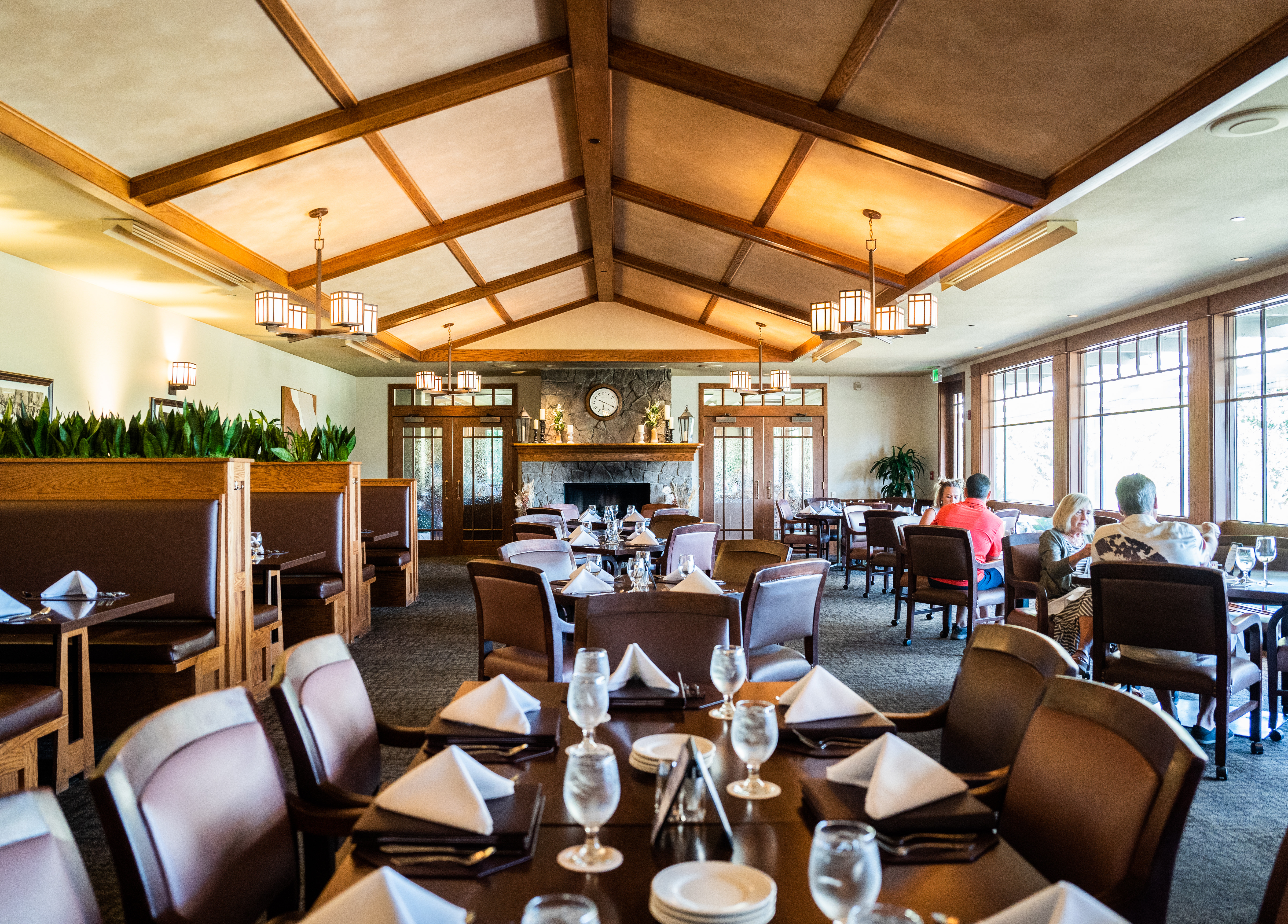 SPORTS CENTER CAFÉ
The Sports Center Café is the centerpiece of our famed Sports Center Park. Located poolside and amongst many great amenities, this full-service kitchen and sports bar offers unparalleled casual dining with remarkable golf course views. There are five flat-screen TVs to catch every game and ample seating.