3 min read
How a Golf Club Membership Can Make Financial Sense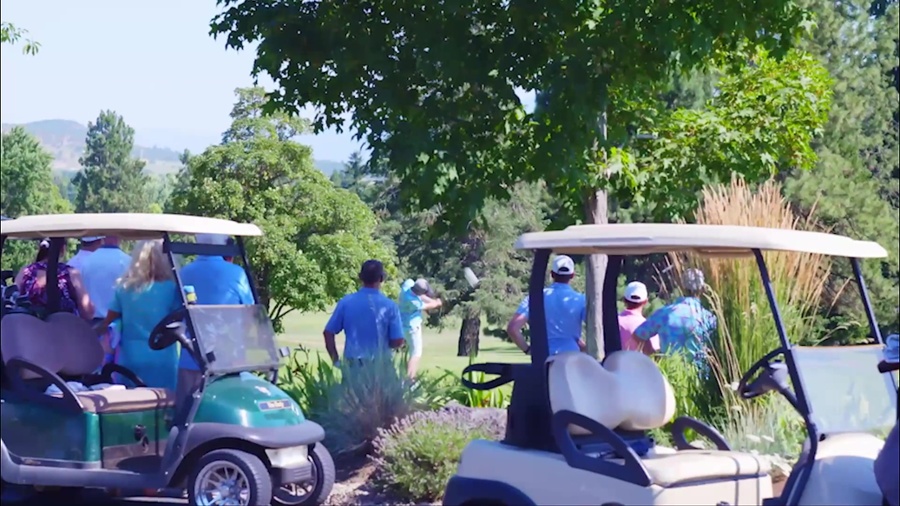 If you are planning to join a country club, chances are you may already be picturing the perks that will bring more fun and relaxation into your life. You get access to exclusive social gatherings, special events, and all the amenities a place like Rogue Valley Country Club has to offer.
But if you live an active, social life, it's important to consider how a membership can make financial sense. As you consider membership, think about the items below and how they figure into your family budget.
1. Whole-Family Entertainment
The right country club will give you whole-family entertainment that you can access every day. At Rogue Valley this includes golf options that fit any skill level, state-of-the-art fitness facilities, and a sports center with lots of racket sport courts, mini golf, sand volleyball, basketball, a batting cage, bocce ball, and a heated pool.
If you're already spending on similar amenities and services, you'll save that money each month by joining a club. A membership is also ideal if you are looking for top-level privacy and comfort as your family members have a good time.
2. Unmatched Social and Professional Networking Opportunities
Joining a country club can be financially beneficial if you want to create social connections for your personal and professional growth. Through events and activities organized by the club, you get to connect with your peers across other industries and organizations. It can be an excellent opportunity to find like-minded people and expand your social and professional circles.
Also, introducing yourself to a potential colleague or employer can take your career to new heights. This is because companies and individuals who join country clubs have a lot to offer regarding career development and social connections.
When evaluating a club, consider their calendar of social events and think about how much you spend currently on similar activities each month.
3. Access to Exclusive Dining
Your food budget isn't just what you spend on groceries and going out to restaurants. It is also the value of your time preparing food or getting everyone on the same page about where to eat.
As you evaluate a club membership, think about how access to excellent dining options will add value to your life. It may make it easier to eat healthy or reduce the stress of having to prepare or plan several meals a week. A club that can satisfy many dining needs—from quick snacks and kid friendly fare to fine dining and special event hosting—can be a great asset.
4. Plenty of Membership Options
Don't buy what you don't need and don't want. That holds true when shopping for a club to join. Look for a club that offers several membership options and has at least one that fits your life. It's even better if they offer options that you can grow into if you decide to stay at a club and want to do more there in the future.
For instance, a club may offer a social membership that does not include limitless golf and costs less. Another option may be a junior membership if you are younger, or a corporate membership if it makes sense to join with several of your work peers.
Priceless Benefits of Club Membership
If you have a passion for golf, a country club membership that includes the chance to play a picturesque course every day is almost a financial no-brainer. However, even if golf isn't the first thing on your mind, it can make sense to join a club if you will get value out of the amenities like a fitness center, dining options, and social events.
The thing you can't put a price on obviously is the people you will meet—and possibly become lifelong friends with—at the right club. We encourage you to visit Rogue Valley and you will feel the sense of community and family that is present among our members. We believe the value of your membership will go beyond the unparalleled services, extraordinary amenities, and beautiful setting to include priceless moments shared amongst your family and new-found friends.
Please join us for a tour to see the value for yourself.