3 min read
One Year Later: RVCC's Successful Shift Toward Social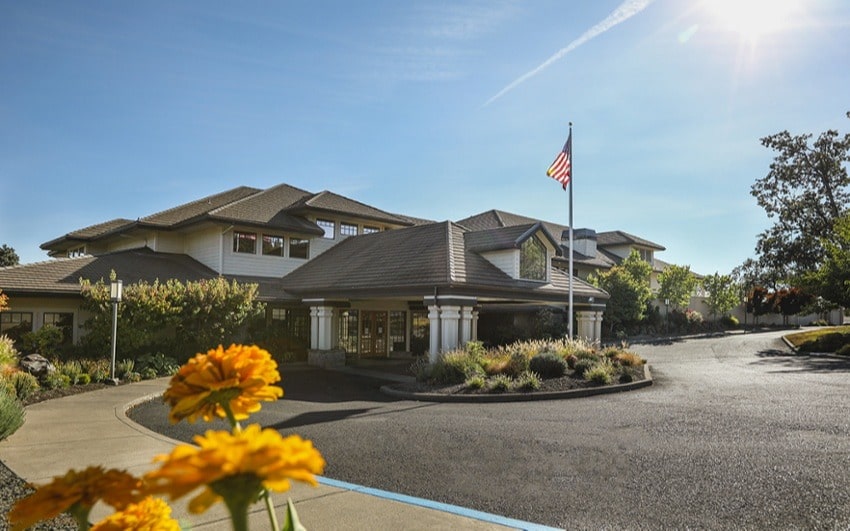 In February 2022, Club + Resort Business released an article—"Rogue Valley CC Goes Where Few Clubs Have Gone"—about RVCC's progress as a thriving Medford club. The article, written by longtime club profiler Joe Barks, detailed the incredible transformation of Rogue Valley Country Club under the leadership of then-newcomer General Manager Thor Damerval. So what's the update a year later, as RVCC approaches its 100th anniversary in 2024? Since the article, the club has hired a new executive chef and opened a new poolside Sports Center Café.
Barks described RVCC in 2018 as having reached a point of stagnation; even the club's jewel, a course designed by Chandler Egan, wasn't enough of a draw for new families and couples moving to the ever-growing Medford area. Enter Thor Damerval. A 30-year-old coming from an assistant general manager position at Scioto Country Club in Columbus, Ohio, Damerval had been working in clubs since he was a caddie at 14. Barks quoted Damerval: "It was clear we had to change what we were taking to the market and make the member experience more valuable." When taking in the natural beauty of the property, Damerval had what he describes as an "epiphany": RVCC had to prioritize family-oriented lifestyle amenities to compete with other clubs.
Damerval's approach to increasing value for members consisted of adding fitness and sports facilities to the club's already-robust golf tradition. First, in 2019, Rogue Valley Country Club's Fitness Center opened at the clubhouse. The 3,500-square-foot facility was carefully designed with soundproofing and special lighting to accommodate all kinds of cardio, strength, and studio workouts. With four personal trainers added to the mix, RVCC saw members quitting their gym memberships to work out at the club's Fitness Center. (The new amenity was separately covered in a 2019 Club + Resort Business article.)
After the popularity of the Fitness Center, Damerval set out to construct the Sports Center on unused land near the pool. The name of the game was to use old space in a new way: Damerval and the golf course superintendent, Craig Hilty, put together a plan to turn outdoor tennis courts into a basketball court and then build out the Sports Center with beach volleyball, batting cages, and a 10-hole mini-golf course. Finishing touches were put on the existing indoor tennis courts, which were given new surfaces and lighting, making them a prime spot to play pickleball too. The impressive, state-of-the-art Sports Center opened in spring 2021.
These renovations, along with advantageous hires, helped shape RVCC into what Board Treasurer Rich Shorkey calls "a club that's right for the times." Membership skyrocketed between 2018 and 2022, from 850 members to 1,230, with plenty of room for prospective members. Gross and capital revenues also increased, even in the midst of a global pandemic. Notably, this strategy of adding social value to the club for families has worked: the average member age dropped from the upper 60s in 2018 to the lower 50s in 2022.
After Club + Resort Business released its story on Rogue Valley Country Club, the developments just kept coming, especially in the food and beverage department. The Sports Center Café opened in July 2021, after the rest of the Sports Center. Now it's a staple of the club's outdoor dining experiences. The Sports Center Café's sports bar and full kitchen are nestled among the Sports Center activities and under incredible mountain views. In the club's newest development, Executive Chef Clarissa Carmona took the reins of fine dining at Rogue Valley Country Club in January 2023. Her inspired menus flavor traditional club dining with local Southern Oregon ingredients.
RVCC's story is one of success based on prioritizing member experience. Interested in what the new and improved Rogue Valley Country Club has to offer your family? Come for a tour this summer and spend a day at the Sports Center complex.