3 min read
Plan Your RVCC Memorial Day Weekend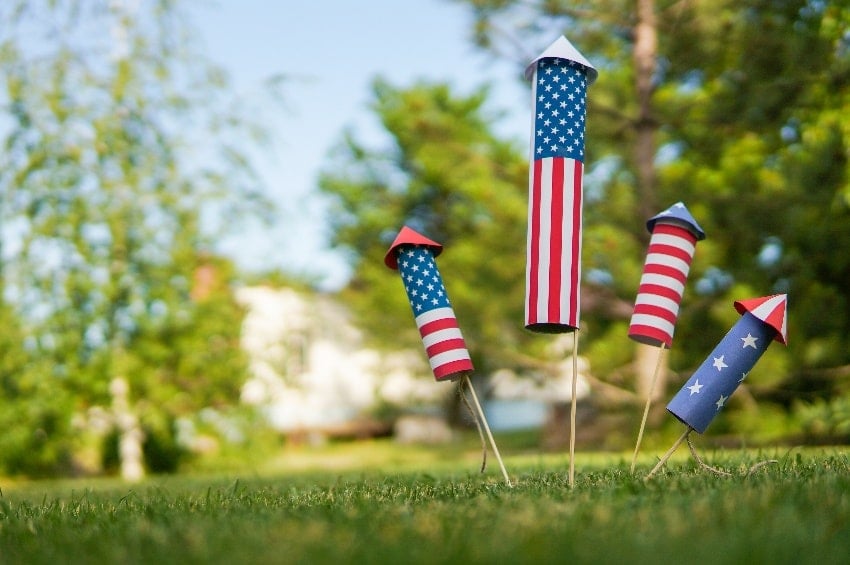 Memorial Day comes around on Monday, May 29, this year, marking the end of the school year and the beginning of summer vacation. Are you ready for fresh watermelon slices, the smell of sunscreen, ice cream truck jingles, and easy weekends at the pool? At Rogue Valley Country Club, families can spend the holiday soaking up rays at the pool and grabbing bites at the two outdoor locations, opening for the season on Memorial Day weekend.
Memorial Day weekend welcomes summer as it takes the place of spring. While the summer season doesn't officially start until June 21, the summer activities at RVCC start on Friday, May 26. The first stop of the weekend has to be the pool, which opens at noon—perfect for the older kids sleeping in or the little ones still in school. The pool is classic, clear blue with areas for relaxing and gathering. As temperatures reach 80 degrees Fahrenheit in June in Medford, the club's pool is best enjoyed lounging on a pool noodle. But for May, when temperatures aren't quite that high yet, the pool is heated for everyone's enjoyment. The pool is open for general swim Wednesday through Sunday from 12 pm to 9 pm, with ladies-only swim on Mondays from 12 pm to 9 pm and adults-only swim on Tuesdays from 12 pm to 9 pm. Seven days a week, the pool is open for adult swim from 7 am to 9 am and for swim lessons from 9 am to 12 pm. There's always a lifeguard on duty to keep the family safe. Contact us for more information about aerobics classes and swim lessons!
Not only is the pool opening on May 26, but so is Rogue Valley Country Club's outdoor dining. In the midst of an afternoon full of cannonball splashes and endless calls of "Marco!" "Polo," everyone gets hungry. During the Memorial Day weekend bash, the poolside Sports Center Café will satisfy your cravings with refreshing, energizing dining options. Parents can catch the big game at the flat-screen-dotted outdoor bar while the kids don't miss a moment under the summer sun. Only two summers old, the Sports Center Café opened in 2021 and continues to serve up poolside eats. This dining location will be open seven days a week from 12 pm to 10 pm for member lunch, dinner, and drinks all summer long.
After lunch this Memorial Day weekend, there are endless options for outdoor activities at the club. Pool lovers can splash back in, but those who have had enough of the water aren't left out to dry, so to speak. The Rogue Valley Country Club Sports Center offers a plethora of amenities: members can strike up a pickup game at the outdoor, full-sized basketball court or the beach volleyball court, created with sand from Oregon beaches. For the smaller kids, a game on the custom-made mini-golf course is the perfect way to share the late afternoon with parents after a pool day. Indoors, the Sports Center also offers tennis courts (which can be used for pickleball!) and ping-pong tables for anyone who needs an escape from the rays.
When the sun goes down on Memorial Day fun and everyone is showered and tired out, members can treat the family to a choice meal at Rogue Valley Country Club's West Terrace outdoor dining. The West Terrace opens along with the pool and Sports Center Café on Friday, May 26. After a long day full of outdoor activities, this is your chance to sit back and dine under Rogue Valley Country Club's incredible Southern Oregon mountain vistas. The only thing that could make this Memorial Day weekend even better? A sumptuous meal designed by Executive Chef Clarissa Carmona. Carmona has created an incredible spring/summer menu full of local, Southern Oregon ingredients. Pro tip: Order the colorful, seared ahi tuna atop forbidden rice for an Instagram-worthy plate.
During this busy weekend marking the beginning of summer fun, don't forget Monday's National Moment of Remembrance at 3 pm to honor fallen members of the U.S. military. No matter how you honor the day, Jim Marchetti, Gulf War veteran, says the best thing you can do for Memorial Day is to "enjoy the weekend." From splashing in the pool to experiencing fine dining, Rogue Valley Country Club is the perfect place to do just that.