3 min read
How Rogue Valley Country Club Helps You Stick to Your New Year's Resolutions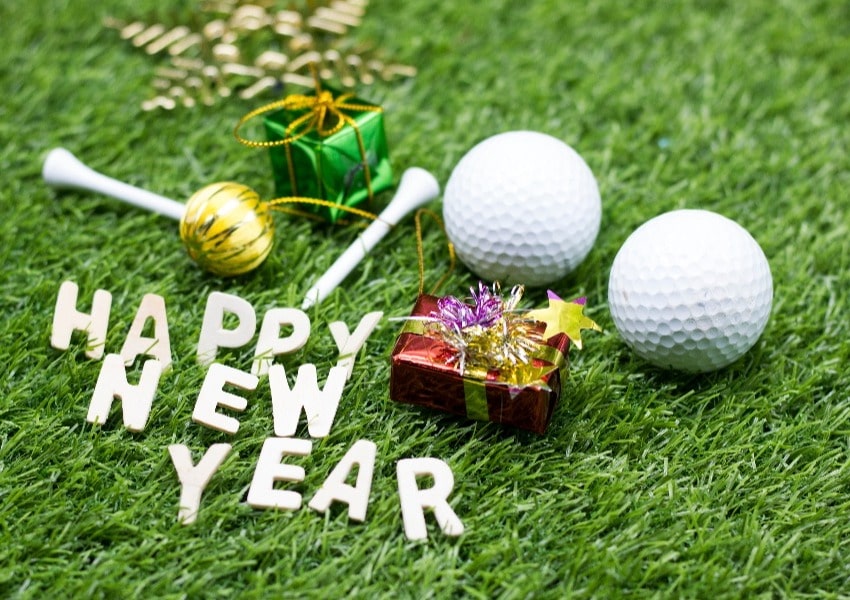 New Year's resolutions aren't easy to keep through the year–or even through January. It's always hard to change habits without a support system. Fortunately, Rogue Valley Country Club's robust, unique amenities and events make those resolutions so effortless that you won't have to break them. Being a RVCC member makes it easy to be healthier, more active, spend more time with friends and family, and–of course–get out on the course.
Get Fit
RVCC's personal trainers and range of fitness options makes wellness resolutions a breeze. Get motivated to reach your specific wellness goals by attending a 1-on-1 training session in RVCC's 3,500 square foot fitness center. Certified personal trainers Brady, Kendra, Marcus, and Rosie are ready to work with you to change up your work-out routine for your best year yet.
Looking to get in some movement with a little more competition? RVCC's indoor courts are the perfect way to get moving in the cold months. Play tennis year-round or try something new with pickleball, the fastest-growing sport in the U.S. in 2021 and 2022.
Spend Quality Time
Commit to connecting with those you love most in the new year. Start making a point to spend time with family and friends this winter with RVCC's regular event lineup: meet up with fellow members at Trivia Tuesdays (on the first and third Tuesdays of every month) or bring the kids to Family Nights (on Thursdays through April). These are some of the countless opportunities around the club to spend time with friends and family, making a social resolution easy to keep.
In September, mark your calendar and get ready for RVCC's Gathering at the Oaks. Families and car buffs alike will delight in the eclectic, glamorous line-up of vintage automobiles at the center of this fundraising event for David's Chair, an organization which provides outdoor activity aids for those with mobility impairments.
Eat Healthier
Rogue Valley Country Club's dining experiences aren't just delicious, they can contribute to a holistic nutrition plan. Executive Chef Sean Sims is serving up a succulent, pan-seared Emerald King Salmon entree served over a rice pilaf with kale and butternut squash, finished with pomegranate seeds, pecans, craisins, and emerald sauce. Salmon promotes brain and heart health with vitamin B and omega-3 fatty acids, making it a power food perfect for a healthy diet. This season's dinner menu also features a Beyond Mushroom Burger for those looking to make the switch to only plant-based food in the new year. The plant-based patty is topped with mushrooms, onions, gouda, lettuce, and tomato. The menu also includes lighter fare like nutritious wraps and salads.
Improve Your Golf Game
The Oaks Course and the Rogue Course both offer breathtaking views of the Southern Oregon landscape and exciting player experiences. If that isn't motivation enough, the perfect push for improving your golf game in the new year has to be the Southern Oregon Golf Championships–the largest amateur match-play tournament on a single course in the nation–hosted right here at Rogue Valley Country Club August 29th-September 5th 2023. Registration is open! Prepare for the tournament by scheduling private lessons with RVCC pros, or take your swing into your own hands by practicing with RVCC's driving range, putting complexes, and practice holes.
No matter the resolution, being a part of the RVCC family will certainly make for a great 2023 full of family fun and fulfilling personal goals. If you're interested in experiencing these top-notch amenities, community, and events, come for a visit to see what membership to RVCC has to offer.