3 min read
Get More From Life in Medford at Rogue Valley Country Club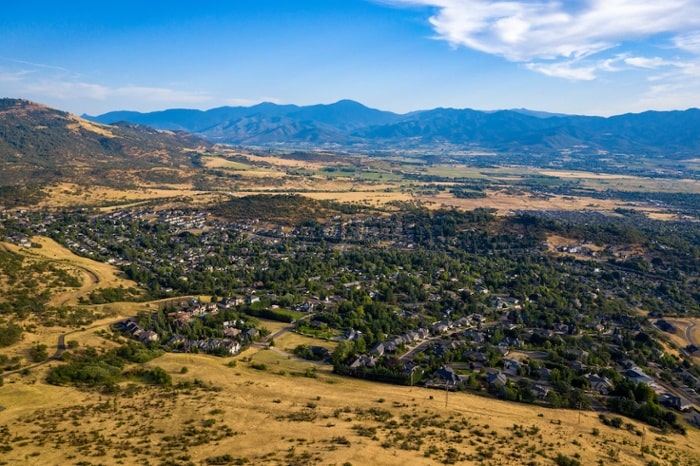 People are relocating to Medford and the Rogue Valley region of Southern Oregon for many reasons. The excellent quality of life found here compares with places like Northern California, Portland, and Seattle. Southern Oregon offers beautiful weather, scenery, wine, food, and so much more than rival neighboring cities and states, all at a more affordable price point.
Advice to New Arrivals
If you're new to the area, here are some helpful tips for getting settled in. First, take advantage of the wonderful outdoor activities available. Hiking, camping, fishing, biking, and rafting are all popular. And, while you're having fun outdoors, make sure you pause frequently to look around and appreciate the natural beauty that surrounds us.
The Siskiyou Mountains to our south offer a stunning backdrop to life and any day spent outside. The mountain range forms a barrier between the Klamath River and the Rogue River. The Pacific Crest Trail winds through these mountains and much of them are covered by the Klamath national forest.
This geography is part of why the Rogue Valley has become famous as a wine lovers destination. There are dozens of wineries to visit, and many offer tours and tastings.
Second, eat local! The Rogue Valley isn't just good for growing grapes. It is known for its agricultural bounty, and you'll find fresh, delicious produce at farmers' markets and in many restaurants. The area is also home to some great food trucks, so be sure to check them out.
The Added Value of Rogue Valley Country Club
A great way to enjoy the best parts of Southern Oregon's culture, scenery, and food is by joining the Rogue Valley Country Club. The club is more than 100 years old, but with all the young families who are now members and the countless amenities geared towards their interests, you can't really associate the word "old" with it at all.
If you are a golfer, there is no better way to enjoy the sport than at Rogue Valley. The club is home to two golf courses. First, there's the 18-hole Rogue Course, which is home to the annual Southern Oregon Golf Championship each Labor Day. It is majestic and meticulously groomed and is playable for everyone from beginners to pros. The other option is the 9-hole Oaks Course, which is the perfect place to sneak in a quick round or help new golfers learn the game in a fun, beautiful setting.
Even if golf is not your passion, joining Rogue Valley is a wonderful way to make new friends, connections, and enjoy wonderful food and drink. The club has a vibrant social scene, with regular wine events, parties throughout the year, and special activities designed for families.
There is also a robust tennis program, with both men's and women's teams competing in USTA leagues. Pickleball is also popular among members. The large pool is heated and the Sports Center and Fitness Center offer many ways for people to stay active year-round.
Rogue Valley's chefs pride themselves on sourcing food locally, building menus from what's in season, and delivering dining experiences that are exceptional day after day.
Great Value for Families
Many people who are new to the area are pleasantly surprised at how affordable a Rogue Valley membership is compared to clubs in other parts of the country. Plus, families have several fun options you probably wouldn't guess were available at a country club, things like mini golf, a batting cage, sand volleyball, and bocce ball.
The best way to see if Rogue Valley is the right place for your family is to come for a tour. We'd love to show you around and answer any questions you have.