3 min read
The Perks of Corporate Memberships at Rogue Valley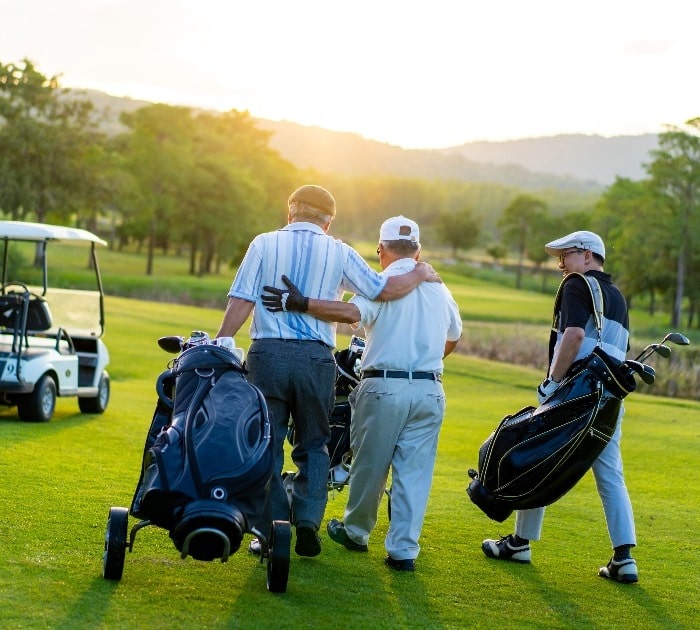 The concept of work and how to get it done has evolved tremendously in the past three years. Employees are working remote more than ever and wrestling with issues around maintaining a healthy work-life balance. Sound familiar? Smart business teams are getting creative on how to stay "together while apart" and make sure everyone feels adequately rewarded for their efforts.
Although most executives are attending fewer meetings in person, there is still a need for connection and teamwork. That's where a private club like Rogue Valley Country Club can give you more value than ever today.
Working from home can be tough and everyone has unique challenges associated with it. The perfect remote workspace would have no distractions, a good variety of food, and most importantly solid WiFi! You guessed it, all of these are available at Rogue Valley.
Holding regular meetings or special planning sessions at Rogue Valley is easy thanks to the abundance of room sizes and layouts to choose from.
"Whether you need a quiet space to work on email, a room to have a conversation with a client, or technology that lets you hold a board meeting successfully, we've got you covered," says Thor Damerval, CCM and General Manager for Rogue Valley. "Rogue Valley looks and feels like a place of leisure but you can certainly do business here, and I think the beauty of the surroundings help people think differently sometimes about the challenges they're trying to solve."
Memberships that Make Sense
Having the chance to provide employees and clients with unique experiences that they look forward to and genuinely enjoy is one of the best perks of a Corporate Membership to Rogue Valley. With a social membership, you get access to amenities like tennis, pickleball, a fitness center, heated swimming pool, basketball court, mini-golf, batting cage, sand volleyball, bocce ball, and all the restaurants and banquet venues.
Or you can opt for a golf membership and give yourself, your colleagues, and your guests access to both the 18-hole Rogue Course and the 9-hole Oaks Course. All memberships include access to the long list of social activities and events that Rogue Valley hosts throughout the year.
"We structure the Corporate Memberships to give people the flexibility to design them the way they want," says Thor. "Corporate membership is for a minimum of four people, but you get to pick which kind of membership each person has because we know not everyone loves golf, but there's something that almost everyone will love here."
Corporate Memberships include a discount on dues. There are also Junior Executive and Young Executive Membership options designed for people at the earlier stages of their careers.
A great benefit of the Corporate Membership is that it is fully transferable. Once purchased by a company, the investment can be transferred as executives come and go, and additional Corporate Memberships can be easily added.
Setting the Table
Food is certainly another major perk at Rogue Valley. Members enjoy several options that range from white tablecloths to poolside snacks and drinks. Knowing that your guests or employees have the chance to dine on locally-sourced, seasonal menus prepared by expert chefs is just another way to show you care about your colleagues and business prospects.
Resource: Guide to Food and Drink at Rogue Valley
"Food and drink bring us together and can help a relationship go from new to very strong very quickly," says Thor. "I see it happen all the time, a group goes out golfing together and comes to enjoy a meal afterwards and they'll sit for another couple of hours just talk and laugh. We take providing that experience very seriously."
If you have any questions about any of the membership options, please reach out to us and we'd be happy to answer them or arrange a tour with a complimentary round of golf.