3 min read
2023: A Social Calendar For A Year of Fun at Rogue Valley COUNTRY CLUB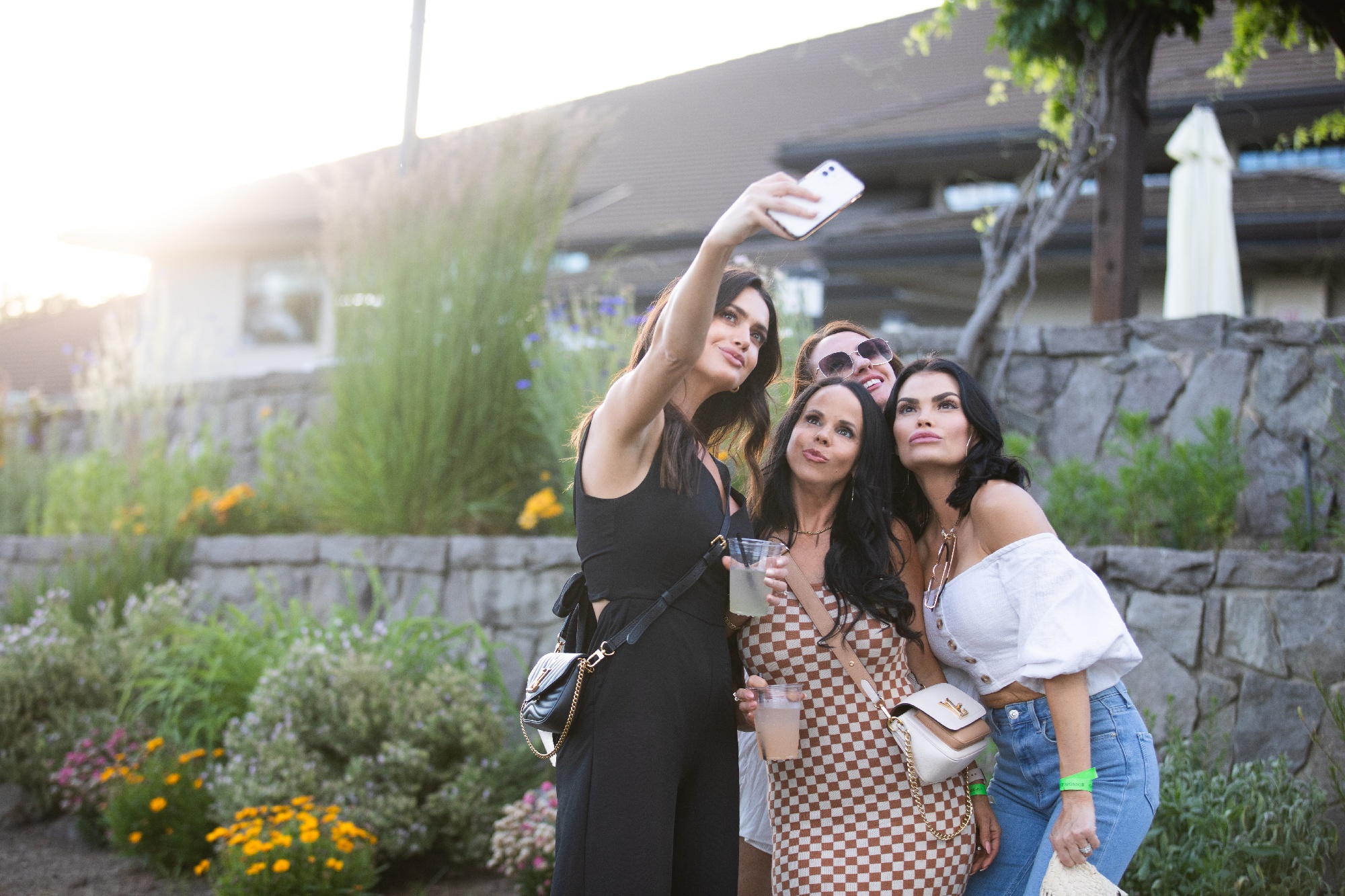 One of the best resolutions you can make for yourself and your family in 2023 is to have more fun. The past few years have reminded us just how precious our time is and how important it is to spend as much of it as you can doing the things you love.
How will you fill 2023 with more moments that you and your family will always remember? A good place to start is at Rogue Valley Country Club.
If you're a golfer, Rogue Valley Country Club is the ideal place to play in Southern Oregon. You have the option to play either the exquisite 18-hole Rogue Course or the welcoming 9-hole Oaks Course whenever you want. Rogue Valley Country Club is the perfect place to introduce a child or beginner to the game too. The Junior Program at Rogue Valley Country Club is excellent at helping kids learn both golf skills and life lessons.
So Much More Than Golf
There is much more for families to enjoy beyond the exceptional courses at Rogue Valley Country Club. If you want to make the most out of this year, here are ten things to put on your calendar now:
1. Family Nights
Every Thursday from October to April is Family Night at Rogue Valley Country Club. Give the kids and yourself something to look forward to each week–crafts, games, and kids eat free on top of all the fun.
2. Easter Buffet and Egg Hunt
Ring in spring with a new family tradition. Enjoy a scrumptious buffet of favorites. Rogue Valley Country Club chefs pride themselves on creating locally-sourced dining experiences that wow. Then smile as the kids run wild on the golf course hunting for Easter eggs.
3. Mother's day brunch
How will you celebrate Mom this year? You can check that box now by making plans to be at this fantastic brunch, complete with crafts for the kids to make for mom as gifts.
4. Pool parties
Enjoy an extra long swimming season at Rogue Valley Country Club where the pool is heated from April to October. You can get the kids into lessons with certified instructors, take water aerobic classes, or enjoy adult-only swim time each morning. Plus, everyone will enjoy the super-fun pool parties (like back in the '90s) that Rogue Valley Country Club hosts all summer long.
5. Tennis/Pickleball
Make this the year you take up tennis or pickleball. The Sports Center has four premium-surfaced, indoor courts. You can get private lessons, attend a clinic, a social mixer, or take part in any of the tournaments held throughout the year. Pick the level of competition that makes it the most fun for you.
6. Wine Wednesdays
Our region is home to some spectacular wineries and Rogue Valley Country Club loves to bring members the fruits of their labor. Each month we host different winemakers, let members sample their fares, and buy their favorite bottles. Cheers!
7. Nights on the Range
This is golf like you've never seen it. On three nights in the summer, the range is transformed into a party with light up targets to swing for, live music, and a full bar.
8. Rhythm on the Range
Music, dancing, and great food and drink are the hallmarks of this annual charity concert put on each June. Save the date of Saturday, June 10, 2023 so you're sure to be there!
9. Southern Oregon Golf Championship
This is not just the largest amateur match-play tournament held on a single course in the United States--it's also a great party. Each Labor Day Weekend, more than 400 golfers compete over several divisions. Spectators enjoy putting contests, cocktail hours, live music and fun events for all.
10. Gathering at the Oaks
Motorheads rejoice and gather for this classic car show each September. The range transforms into a sea of some of the most impressive cars you'll ever see.
This list doesn't even include all of the amenities members enjoy all year round at Rogue Valley Country Club—the state-of-the-art Fitness Center, full-court basketball, sand volleyball, bocce ball, mini golf, and a batting cage. Your family can spend the entire year figuring out which activities are their favorites.
Visit our Happenings Page for details on these events and others.